Promotional USB Flash Drive
USB drives rank among the most widely used electronic giveaways. They are indispensable and sought-after by office-goers, students and anyone who uses a computing device! These handy products can run a successful marketing campaign for you. Our promotional USB drives are available in a wide range of shapes, sizes and colors, and are high on visual appeal! You can pick one based on storage capacity and price for your campaign. We hope you like the range of products featured on this page. Get in touch with us after ordering our Promotional USB flash drives for personalization.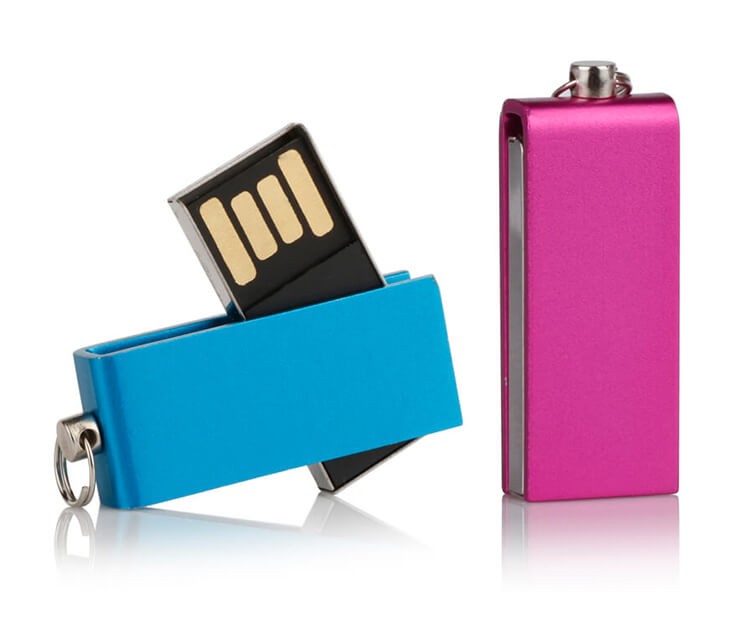 Promotional USB Flash Drives Make Perfect Giveaways
Promotional USB flash drives with a logo are a great promotional products choice to hand out to educators, students, employees, as well as to current and prospective customers. Low-cost tech items like USB flash drives are compact and desirable. People tend to keep and use USB thumb drives because of their usefulness. In fact, 91% of those who receive a promotional thumb drive keep it because of its utility.
Promotional Custom printed USB flash drives are a popular, convenient, and portable way to transport data while representing your brand. They bring information to meetings, quickly save files from other computers, or transfer documents too large or too sensitive for email and other web-based methods.
BiUSB carries custom flash drives in a wide range of memory size storage capacities including 256MB, 512MB, 1GB, 2GB, 4GB, 8GB and 16GB. Choose 1GB or less for word files, pdfs, and presentations, 2GB to 4GB for photos and MP3 files, or 8GB to 16GB for full length movies, shows, and large amounts of video content.
Promotional thumb drives are excellent trade show giveaways for their affordable price point and usability. Consider pre-loading custom imprinted USB flash drives with your company's promotional information, documents, a PowerPoint presentation, or a video. Stylish USB drives also make great corporate gift ideas for busy customers and clients.
Personalized flash drives are available in a variety of styles that can be custom imprinted with your logo or message. Select from the traditional USB designs and folding drives, such as our best-selling Swivel USB Drives. Another popular choice is the Flash Drive Wristlet, a unique giveaway great for students and trade show guests. Also consider the BiUSB USB Flash Drive with its keychain option. Looking to add some fun to this versatile tech gadget? Create your own one-of-a kind flash drives in custom shapes.
We also carry USB drives with multiple flexible ports for use with more than one device. USBs the size and shape of credit cards slip right into wallets for easy and convenient storage. Key-shaped flash drives have a low-profile design to fit in a pocket, wallet, or on a keychain and are the perfect size to include in a direct mailing campaign. For other promotional product ideas for direct mailings, see also The Best Promotional Products for Direct Mail Marketing.
Students, teachers, as well as tech and other business professionals will appreciate receiving an accessory like Promotional usb flash drives. Other popular product options that will appeal to a wide range of audiences include tablet and phone stands, imprinted chargers and power banks, and branded audio items and speakers. Other great products for the office include custom desk accessories, adhesive notes and notepads, and clips.
Make sure to check out our entire selection of promotional tech accessories and visit our articles on USB flash drives:
•10 Inspiring Ways to Use Promotional USB Flash Drives
•The Power of Promotional USBs
•How to Choose and Design Your Own Custom USB Flash Drives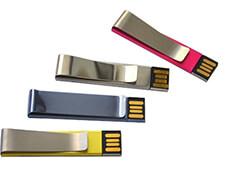 "We give flash drives to customers routinely, so decided it would be a good idea to have them with our logo. But we are a small company, so cannot order a huge quantity. Crestline had the best value, especially for the smaller quantity that we need. And the flash drives came out great! We will definitely be ordering from Crestline any time we need more flash drives or other promotional products!" – Ann, CA, Metallic Pivot USB Drive 2GB
"We were looking for flash drives to hold recital music for our dance studio students and the price for customized drives at Crestline was better than many other companies. The printing is professional looking and took the flash drive to a new level. I was impressed with the quality of the flash drive's keychain having owned others in the past that broke quickly. This is a product I am proud to put our Studio name on." – Doreen, CT, BiUSB USB Flash Drive 8GB
"We ordered the swivel USB drives to use as gifts of appreciation, and they've been very well received. The turnaround time on the order was exemplary, as was communication from customer service. I'd definitely order again." – Cathey, WV, swivel USB Drive - 2GB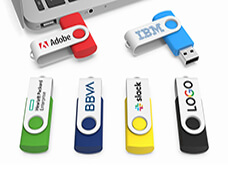 Keywords:

USB Flash Drive, Custom USB Flash Drive, Promotional USB Flash Drive, USB Flash Drive Manufacturer, Key USB Flash Drive, Card USB Flash Drive, Woods USB Flash Drive, Wrist band USB Flash Drive, Crystal USB Flash Drive, TF Card, Wireless Charger.
We produce Electronic products, Promotional Gifts, including USB Flash Drive, Bluetooth Earphone, Bluetooth Speaker, USB Humidifier, USB Mini Fan, Phone Tablet Holder, Computer Accessories; any kind Electronic Products you may need, please contact us for more information: wechat whatsapp:+8613632571161, Email: [email protected]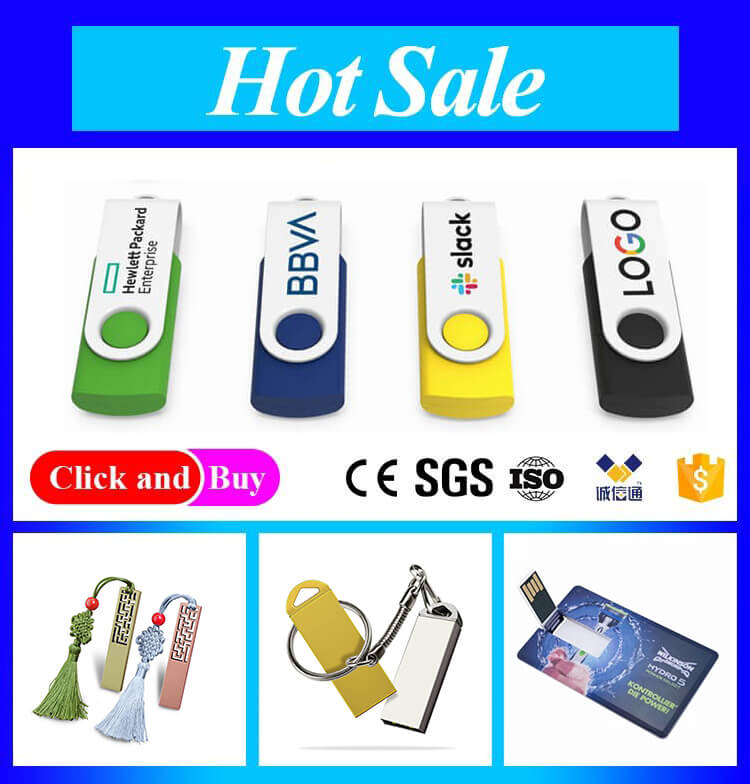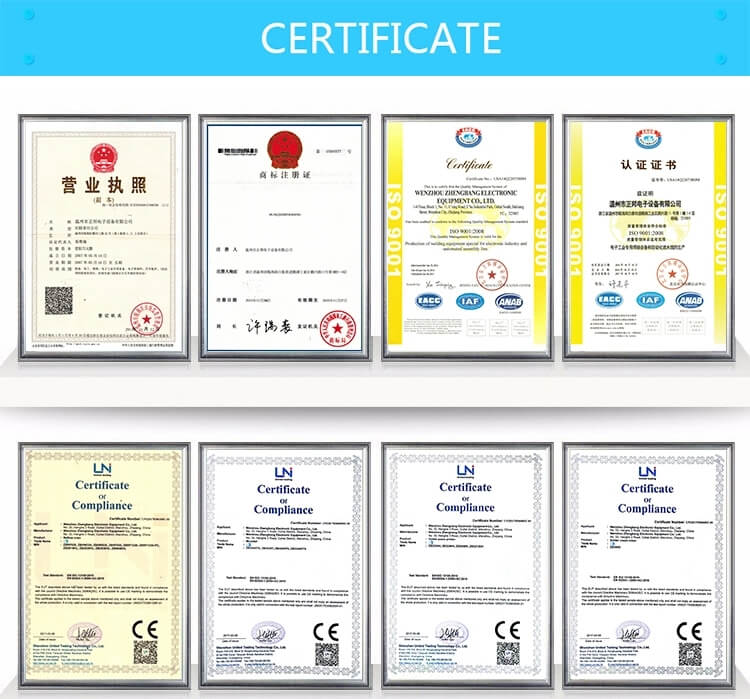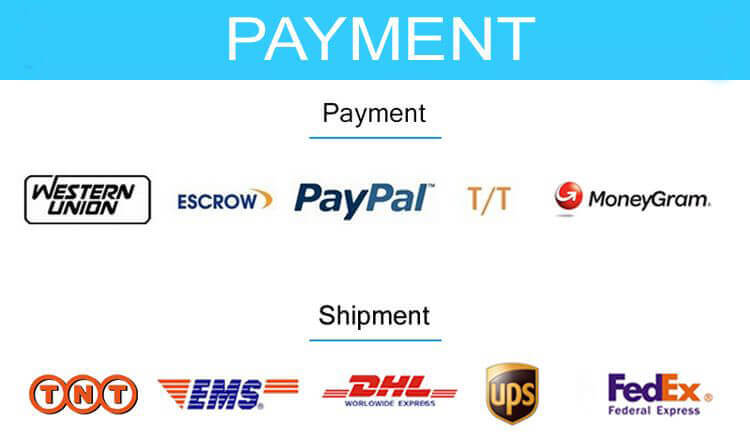 1) Customization
We offer various forms of customization, including full color print, laser engraving and material selection with many options available for each product. We accept artwork in all formats and our graphics team will work with you to make your final product look just right.
2) Pantone® Color Matching (PMS)
Looking for a precise color to match your brand guidelines? Ask about our Pantone® color matching service and we'll produce your custom flash drives to your exact color specification.
3) Data Pre-Load
Need to distribute presentations, catalogs, or other important company information? Request our US-based secure batch preloading service, and your custom flash drives will be shipped with preloaded files, ready for distribution.
4) USB Flash Drive Accessories
Enhance the presentation and value of your custom flash drives by packaging them with individually customizable cases.